How Can We Help You?
Look Authority Studio caters to inventive companies and individuals, delivering creative, production, and event services IRL and online. From wardrobe development and creative direction to show production and photoshoot planning to web design and content creation, we deliver success stories for fashion, lifestyle, and artist brands.
-
WARDROBE DEVELOPMENT
Styling & Costume Design
Lead stylist and costume designer, Sal Yvat collaborates with creative teams to align on the wardrobe direction for editorials, brand advertisements, commercial campaigns, film projects, music videos, press editorials, and artists performances. The LAS approach combines market research with a refined perspective from the school of assemblage and Afrofuturism; incorporating vintage silhouettes with an emphasis on color, texture, and pattern.
Look Authority offers a bold yet timeless perspective for fashion, narrative, and performance projects. We use wardrobe as a vehicle for unapologetic expression, diverse storytelling, and self-empowerment. We believe everyone deserves a look.
-
CONTENT & DESIGN
Digital and Web

With a myriad of logistical and design skills, Look Authority offers web design and content planning services for Black Women and Women-owned brands. This includes: photoshoot planning, building mood and shot list, hiring compatible production crew, casting talent, location scouting, and planning for distribution. Our web design services include: logo design, typography, copywriting, visual guidelines, and UX design.

Support teams are essential to any creative process. Beyond the wardrobe, LAS offers content and web management to ensure all components are working together in harmony.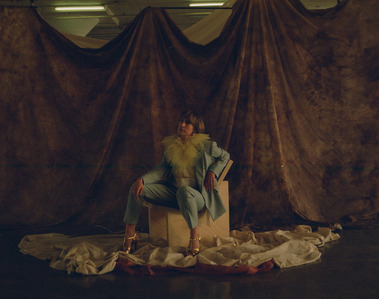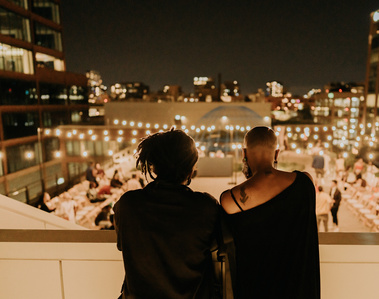 -
DIRECTION & ACTIVATIONS
Special Projects and Events
Look Authority Studio partners with companies and individuals to plan, direct, and produce concepts for special projects and community-centered events that encourage a greater sense of unity at the intersections of fashion/art in Chicago and beyond.
From realizing visions to creative directing runway presentations, brand activations, and gallery shows, Look Authority seeks to elevate the city's event experiences by building a platform that connects community and highlights both emerging and established fashion artists/professionals.
You Ready?
We are currently available for Spring/Summer bookings. Get in touch with us to find out more.